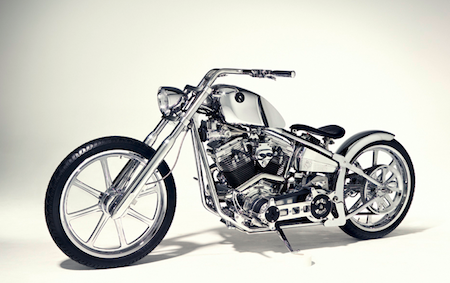 Uwe Ehinger builds motorcycles. More than 6.000 bikes went throgh his hands. No wonder he saw more of the world than the average VW Golf Driver.
Putting together Uwe's stories on the website of Ehinger Kraftrad and in their own magazine `Das Kraftrad´ is a fascinating experience. You will learn the difference between a knucklehead and a panhead engine. Read all about it here.
***
Uwe Ehinger baut Motorräder. Durch seine Hände gingen weltweit gut 6000 Maschinen. Kein Wunder, dass er ein bisschen mehr erlebt hat, als der durchschnittliche Golf-Fahrer.
Uwes Geschichten und alle weiteren Texte auf der Website zusammenzuschrauben ist nicht nur spannend, sondern man lernt auch nebenbei den Unterschied zwischen einer Knucklehead und einer Panhead, aber das liest man am besten selbst hier nach.